---
Manicures include cuticle treatment, filing, shaping, hand massage and polish of your nails.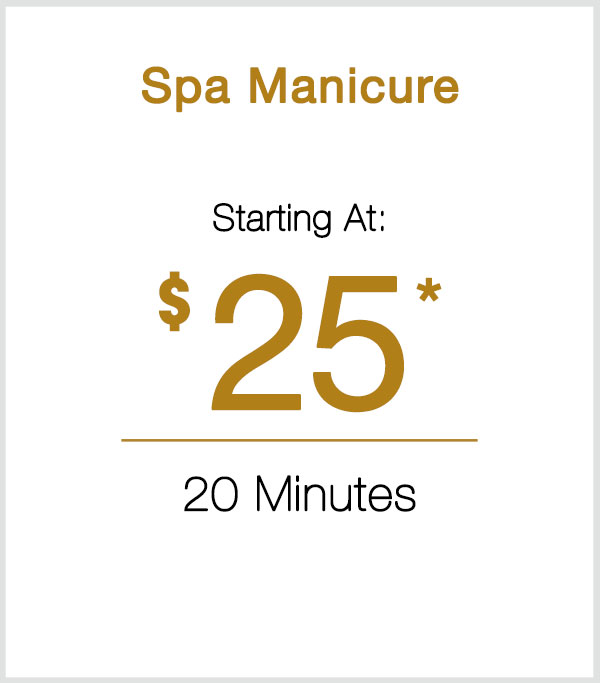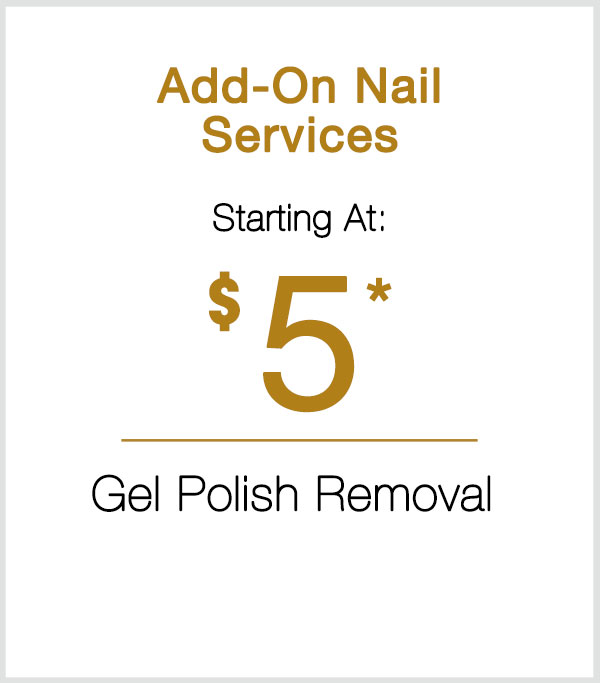 Add-On Nail Services:Gel Polish Removal $5, Hand Scrub $5, Hand Mask w/ Hot Towels $5, Extended Massage (arms and hand) $5, French $5.
---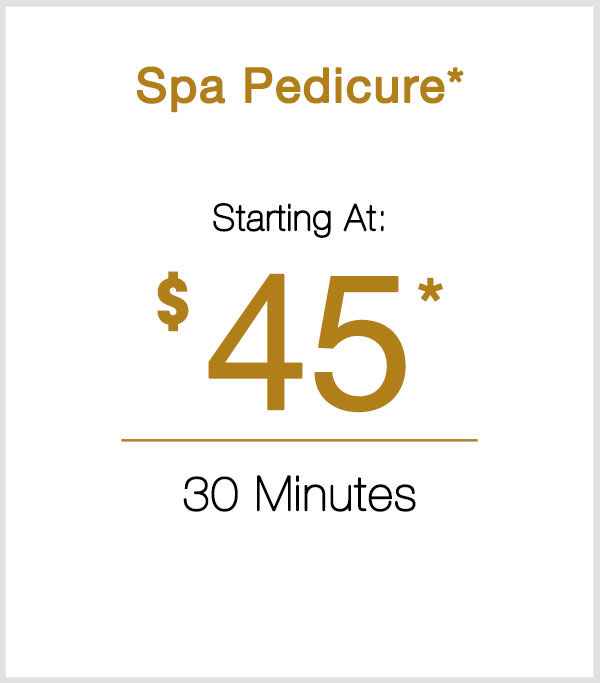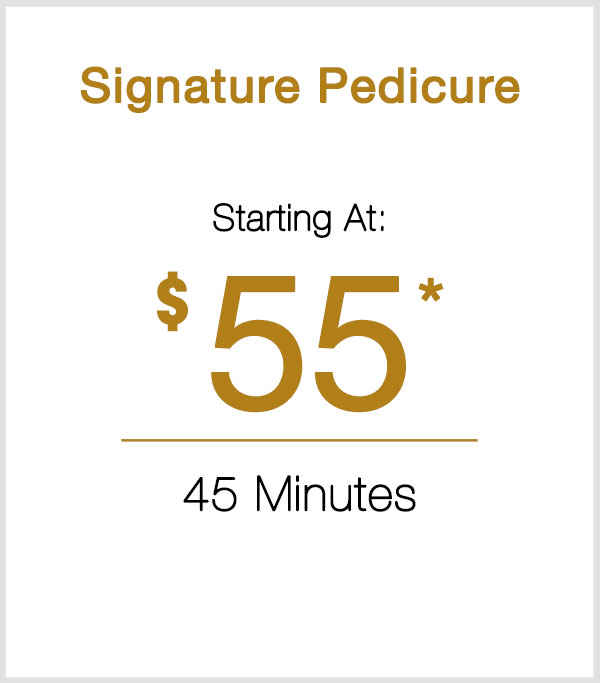 Add-On Pedicure Services: Leg and Foot Scrub $5, Dry/Rough Skin Treatment $5, Extended Massage $5.
*Spa Pedicure-Our Spa Pedicure includes a whirlpool soak, cuticle treatment, lotion application, filing, shaping and polish of your nails.
*Signature Pedicure-Domain's Signature Pedicure includes all of the facets of a Express Pedicure and surpasses expectation by including a foot scrub, customized mask, hot towel treatment and invigorating massage.